Bofill. Manufacturer Piping system modular chimneys
LEADER IN SYSTEMS AND CONDUITS FOR THE EVACUATION OF SMOKE AND GAS
Isolated Modular pipeline for Chimneys Double Wall, stainless steel, electrolytic copper or galvanized steel for flue boilers, stoves and fireplaces to gas, biomass stoves or extraction.
Ø de 80 A 700 mm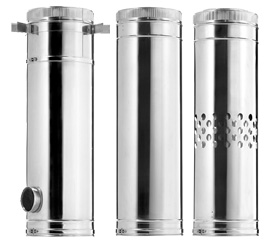 Modular pipeline for Collective Chimneys Double or Triple Wall, stainless steel for atmospheric and deadlock boilers.
Ø 150 a 300 mm
Concentric double wall modular chimney, in stainless steel AISI 316L for system boilers, gas heaters and fireplaces, and pellets/biomass heaters.
Ø 80/125 A 150/200 mm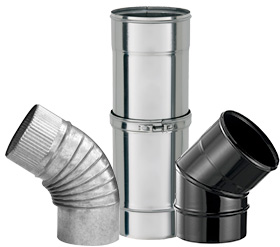 Single wall modular Chimney, stainless steel, galvanized steel, steel enamel 900ºC, for solid and liquid or extraction.
Ø 80 a 700 mm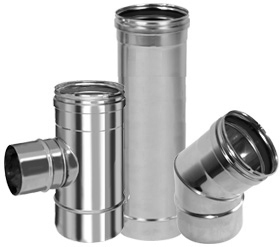 Stainless steel AISI 316L deadlock modular Chimney, and steel enamel 900ºC, for gas, pellets and biomass or extraction.
Ø 80 A 300 mm